In brief
"A shape is taking form / Wanting me for more" Broken Pieces
A series of incredible coincidences. A forgotten advert in a music magazine, a promising first rehearsal and then a serious bicycle accident. Weeks in the hospital, memory loss. Six months later, Cecilia and Adriano meet again, by chance. Their collaboration starts in a hall draped in red velvet, a set by David Lynch. Two solitudes join forces. They invent an alien flower as a name. They begin to outline their style: Dark Wave with an aerial voice, deep lyrics, not completely orthodox musical arrangements, pressing (heart)beat.
Cecilia Dassonneville and Adriano Iacoangeli share many passions: the sound of New Order and the melodies of France Gall, the cinema of Truffaut and that of Mario Bava, the books of Maupassant and Colette, the painting of Millais and Courbet. Their music and homemade videos are the perfect reflection of these, filtered through dark colored gels.
(More official stuff here below)
Echoberyl is an electronic/darkwave duo from Paris formed at the end of 2018 by Adriano Iacoangeli and Cecilia Dassonneville. Their music is influenced by some classics like New Order and Depeche Mode but also by soundtracks like You and the Night by M83, the atmosphere of David Lynch's movies, the light voice of french 60s singer France Gall.
Their sophomore album, The Awakening of a Mutant Girl, is a Sci-Fi B-movie without images that tells a story of marginalization and hope, about overcoming personal fears, the desire to escape and a declaration of otherness. The story of a girl who turns out to be a mutant from another planet wanted to be, at the beginning, a metaphorical tale but, during the eight months of work on the album, private tragedies and dramatic world events made Echoberyl decide to change a large part of the music. The result is an album very different from their previous work, more heartfelt, more electronic, more eclectic.
Their third and beautiful Mother Solitude and Other Dark Tales will be released in October 2021. You can find "Salome (Suffer Me)", the first single, HERE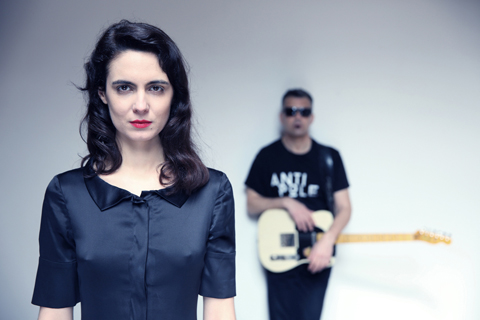 Echoberyl is Cecilia (voice, music) and Adriano (guitar, programming, music), with the priceless collaboration of "Ari" Arianna Todero (lyrics). The duo was formed in September 2018 in Paris. They signed with Cold Transmission Music for their second CD The Awakening of a Mutant Girl.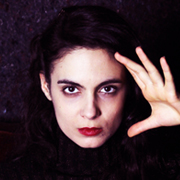 Cecilia, french singer and actress. She is the voice and soul of Echoberyl and delivers a part of her being in this first album. With simplicity and sincerity, Cecilia reveals her deep melancholy. With her imagination from film and reading, she works hand in hand with Adriano to create a universe both intimate and creative.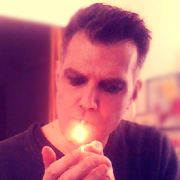 Adriano, italian producer and multi-instrumentist. He begun working as a programmer/arranger and indie producer in London in the second half of Ninenties for a couple of unrelevant rock bands and some shitty dance projects. Back in Italy he was silent for a decade. Then he moved to Paris where he arranged some orchestral scores for pop projects, tried two unsuccessful projects called Shadow Tamer and After Absence, and eventually formed Echoberyl with Cecilia (and the help of "Ari" Arianna Todero, lyricist, lifetime friend and partner in Polyverso), finally playing his favourite music genre.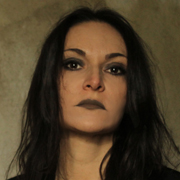 Ari is a singer songwriter living in Rome. She writes for her personal projects but also likes to translate stories, images, visions coming from others into songs. For Echoberyl, she gave words to Cecila and Adriano's dreams and nightmares to help to create the suggestive, melancholic, cinematographic atmosphere that defined their albums.
---
"In a minute / For a minute too late / Got no power / Got no face / A sorrow remains" - Rectangle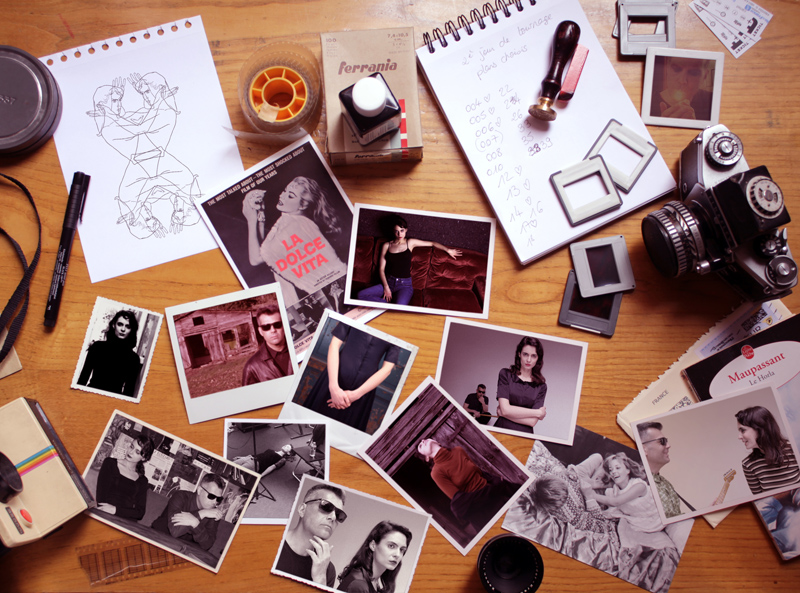 We love movies.